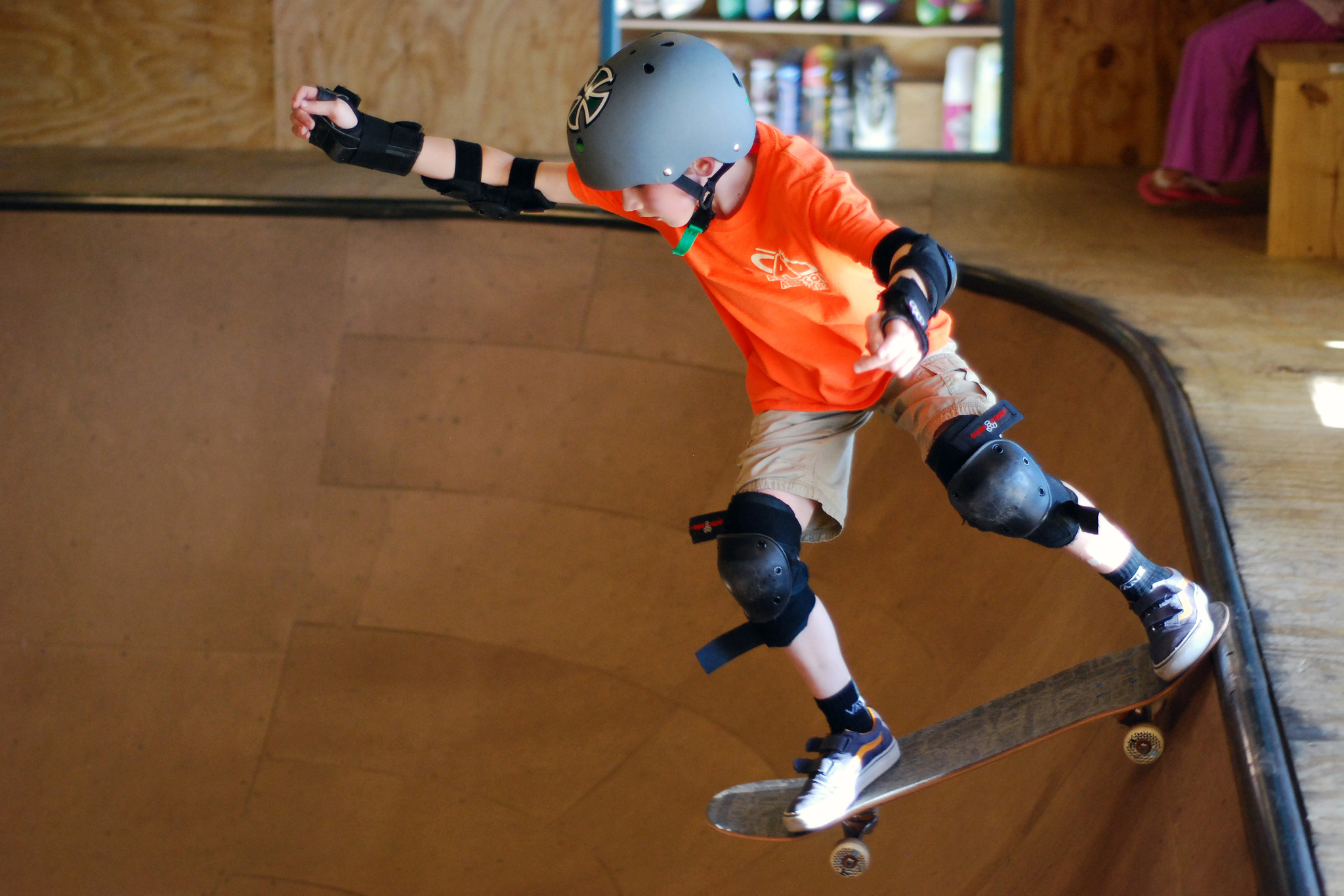 The Point Skate Lessons
Whether you want to learn how to ollie, drop in, or just get comfortable on the board, our instructors will help make your dreams a reality. We focus on safety, balance, perseverance, and most importantly FUN. Skateboarding is challenging and we guarantee that you will fall. The more you fall, the more you learn, and we've learned a lot. Our instructors are life long skateboarders who live and breathe skateboarding. With their expertise any trick can be mastered.
How do I sign up?

2. After you schedule a lesson, you will be redirected to PURCHASE A SKATE LESSON PACKAGE.
3. If this is your first lesson, you can sign a WAIVER online to save time when you arrive.

Cancellation Policy
Lessons are scheduled based on open availability. First come, First serve. A 24 hour notice must be given in order to reschedule a lesson. You will receive an email and text reminder one day before your appointment. NO SHOWS- If you do not give a 24 hour notice prior to the lessons and fail to show up, you will be charged for the missed lesson. Emergency cancellations will be handled on a case by case basis. In the event that you wish to cancel & discontinue lessons, we can transfer your remaining balance to a gift card for store credit. Sorry, No refunds.
Bad Weather Policy - only applicable to outdoor skate parks
In the event of rain or other inclement weather conditions we will do our best to move the lessons to an indoor facility. If this is not possible, the lesson will be rescheduled and an email notification will be sent out at least 24 hours prior to start time.
Requirements
Your Skateboard

Safety Gear - Helmet Required

Skate Shoes

Water Bottle

Positive Attitude
Frequently Asked Questions
What will I learn in a skateboard lesson?
One main goal for first time students is to become

skate park ready

, this includes pushing, turns, ollies, and dropping in. Once the fundamentals are established the possibilities are endless.
How often should I schedule a lesson?
Should I tip my Instructor?
I am purchasing skate lessons as a gift, how can I pay and let the recipient schedule later?
Do lesson expire?
If I have two kids that want to take lessons can they both use the same package?
Absolutely! Essentially, when you purchase a lesson you are reserving the hour and you can split the time as you wish. Often our instructors will have a recommendation on how to best use the time. *NOTE: Pricing is different for group lesson